Are you ready for a little challenge? Check out the April challenges at Digiridoo Scraps .. plenty of choice, with a bit of everything for everyone and with beautiful participation prizes too!
Katie is hosting a Journaling Challenge this month ... and it's a very interesting one too :-) She has this beautiful participation prize for you ...
Vicki is hosting the Colour Challenge ... She picked out a lovely color scheme for you to play with. As a thank you for playing, you'll get this participation prize: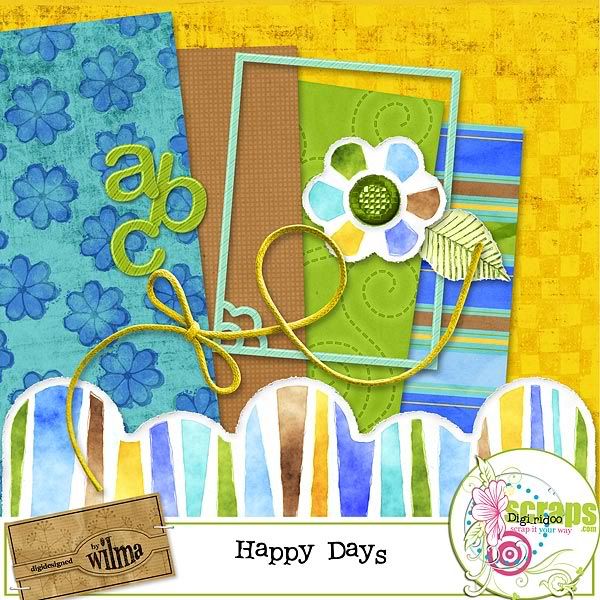 Then there's Kristie ... with the Font Challenge. She challenges you to use 3 fonts in different ways. And look at the beautiful participation prize:
Tine hosts the Inspiration Challenge this month. She is looking forward to remakes of older scraps. I have quite a few candidates on my hard disk for this challenge, I'm telling you!! Tine will send you a link to this gorgeous participation prize:
The Layer It Up Challenge this month is hosted by Sharon ... she has a nice set of instructions for you. I love it when there's instructions .. it's a bit like a template :-) This is the participation prize for this challenge:
And there's my own Calendar Challenge ... for which you'll not only get the template and some goodies, but also this beautiful participation prize: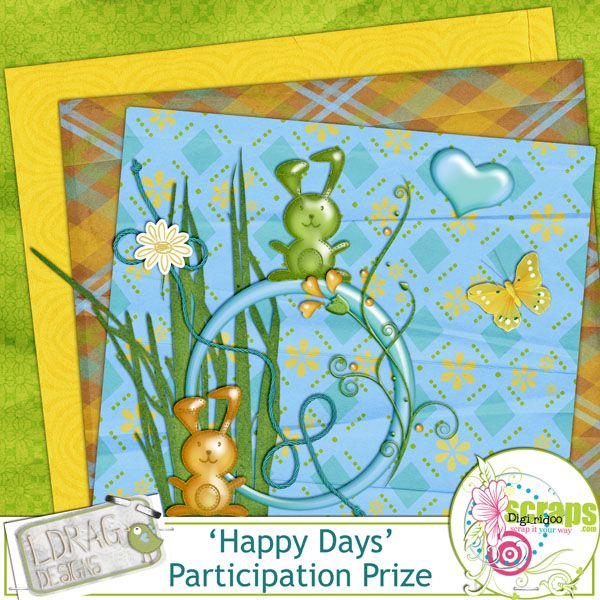 These are the "major" challenges, but have a look around the Corroborree Center, there's usually other challenges going on there too ... one of my faves is Maz's Photo Challenge.